Sun Visor Replacement

Reproductions made to replace the original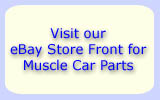 We manufacture authentic reproduction sunvisors for many models matching original specifications. If you need replacement sun visors and your model is listed, you can simply place an order.
Details on our superior construction quality and workmanship!

Product Examples

1983-1993 Mustang Convertible
1983-1987 Camaro and Firebird Coupe
Replacement Sunvisors Product Information
Material Style and Color Selection Table
Click on a table entry to see available material style and color choices. A new window will open to allow style comparisons.
If you order by clicking on one of the Add To Cart buttons your material/color selection will be automatically recorded during the order steps.
If you order by email, fax or calling, select the style and color of your choice and then contact us to complete your order. Email contact is darren@vinylspecialties.com, fax is (716)685-0228, telephone is (716)686-0577.
Foam Back material/color choices are presented on our Materials Page.
Need new sun visor bushings for your 1964-1975 GM car?
Worn bushings prevent the sun visor from staying in the up position. If your GM car has these bushings we have three product replacement kits available.
Replacement sun visor bushings and rubber tips for 1964-1975 GM cars, all models. Contains four pieces, sufficient for one pair of sun visors.

$11.00 includes shipping by US Mail

Replacement sun visor bushings GM cars, all models. Contains two plastic bushings sufficient for one pair of sun visors.

$7.00 includes shipping by US Mail

Replacement sun visor rubber tips for GM cars, all models. Contains two rubber tips sufficient for one pair of sun visors.

$7.00 includes shipping by US Mail
Click for full product lists:
Additional order information:
Credit Card Orders: accepted through a secure shopping cart service. Your credit card information is not stored or retained. Confirmation email messages are automatically delivered.

Telephone Orders: (716)686-0577, 8AM to 5PM Eastern Time

email Orders: darren@vinylspecialties.com

FAX Orders: (716)685-0228, use our printable Fax Form

New York state customers - sales tax will also be added.

Standard US shipping and handling charges via UPS Ground. We have Scheduled Daily Pickup service from UPS to ensure the lowest shipping rates based on weight. We add only $3 over the UPS charge for packaging and handling for the entire order. Shipping costs are calculated and displayed at cart checkout. Other UPS delivery methods in addition to UPS Ground can be arranged by email or call at 716-686-0577 (8AM to 5PM Eastern Time, Monday through Friday).

See Shipping Information for international and further information.

To ship to us, our Shipping Address is:

Vinyl Specialties
67 Lou Ann Drive
Depew, NY 14043
Copyright© 2000-2016 Vinyl Specialties [2016_11_04]