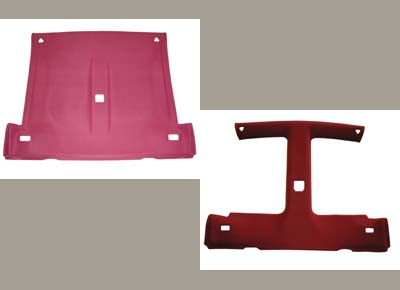 ABS Molded Headliners
Form fitted for specific models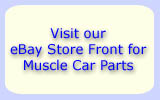 ABS Headliners are molded in plastic with holes for the dome light and sun visor mounts cut out. The headliner material is glued onto the shell and is ready to install. The headliners are custom made to each order and will take two weeks to receive.
ABS Molded Headliners are quite large. The only shipping method is by UPS Oversize. The shipping charge is $65.00 flat rate for one box shipments, $135.00 for two box shipments, and will automatically be included in the purchase price at checkout time. Shipping is only for US destinations.
***Note: ABS Headliners are custom-made and non-returnable. If you have any questions before ordering please contact us by email mailto:darren@vinylspecialties.com or telephone (716)686-0577.
Preview Material Samples by clicking on the following links:
Many more color choices are available.
Send us a message at darren@vinylspecialties.com or
call us at 716-686-0577 (8AM to 5PM Eastern Time, Monday through Friday)
ABS Molded Headliners Product Information

Additional order information:
Credit Card Orders: accepted through a secure shopping cart service. Your credit card information is not stored or retained. Confirmation email messages are automatically delivered.

Telephone Orders: (716)686-0577, 8AM to 5PM Eastern Time

email Orders: darren@vinylspecialties.com

FAX Orders: (716)685-0228, use our printable Fax Form

New York state customers - sales tax will also be added.

Shipping for ABS Molded Headliners is by UPS Oversize
ABS Molded Headliners are quite large. The only shipping method is by UPS Oversize. The shipping charge is $65.00 flat rate for one box shipments, $135.00 for two box shipments, and will automatically be included in the purchase price at checkout time. Shipping is only for US destinations.

To ship to us, our Shipping Address is:

Vinyl Specialties
67 Lou Ann Drive
Depew, NY 14043
Copyright© 2000-2016 Vinyl Specialties [2016_11_04]