Headlining Material
Authentic material to replace the original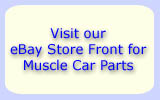 We can provide authentic headlining material shipped directly to you.
Accurate representation of colors on your display is not possible. Contact us to ensure correct color selection if you have any questions.
After the color has been selected, you may order directly from either the automated Add To Cart button or by using our email form below.
Black
Blue
Blue Grey
Briar Brown

Buckskin
Canyon Red
Carmine
Charcoal

Claret
Cognac
Dark Blue
Graphite

Light Blue
Maple
Medium Beech
Medium Beige

Med. Dark Gray
Med. Dark Pewter
Med. Opel Gray
Natural Beige

Off White
Ox Gray
Regatta Blue
Royal Blue

Russet
Saddle
Sage
Sand Beige

Sand Gray
Titanium
An added note on color selection--- the color may vary slightly between dye lots so once final color selection has been made from examining samples there may be a slight difference.

Additional order information:
Credit Card Orders: accepted through a secure shopping cart service. Your credit card information is not stored or retained. Confirmation email messages are automatically delivered.

Telephone Orders: (716)686-0577, 8AM to 5PM Eastern Time

email Orders: darren@vinylspecialties.com

FAX Orders: (716)685-0228, use our printable Fax Form

New York state customers - sales tax will also be added.

US shipping is UPS. We have Scheduled Daily Pickup service from UPS to ensure the lowest shipping rates based on weight. UPS shipping choices and costs are calculated and displayed at cart checkout.

See Shipping Information for international and further information.

To ship to us, our Shipping Address is:

Vinyl Specialties
67 Lou Ann Drive
Depew, NY 14043
----------------------------------------------------------------
Form for ordering headlining material by email message to Vinyl Specialties:

------------------------------------------------------------------------------------
View trademark information
Copyright© 2000-2019 Vinyl Specialties [2019_10_20]